Korea phone plan
Korea Phone plan is usually based on 2 years contract. With 2 years Korean phone plan, You can get a big discount.
Today, I like to introduce the Samsung Note10 Plus 256GB. 5G. It is a little old model, But has a good price with phone plan.
It was launched 23 August 2019. Ram is 12GB, Battery is 4300mAh. Cpu is Xnoxis 9825 2.7GHz + 2.4Ghz +1.9Ghz, Display : QHD sAMOLED 498PPi. Display is 6.8 inch. 3Cams(12MP, 12MP, 16MP). Monthly fee terms: Call, SMS, Date is unlimited. It is for 2 years contract to KT customers of opening new Number. In the case of Foreingers, The foreinger ID card & Bank account is necessary.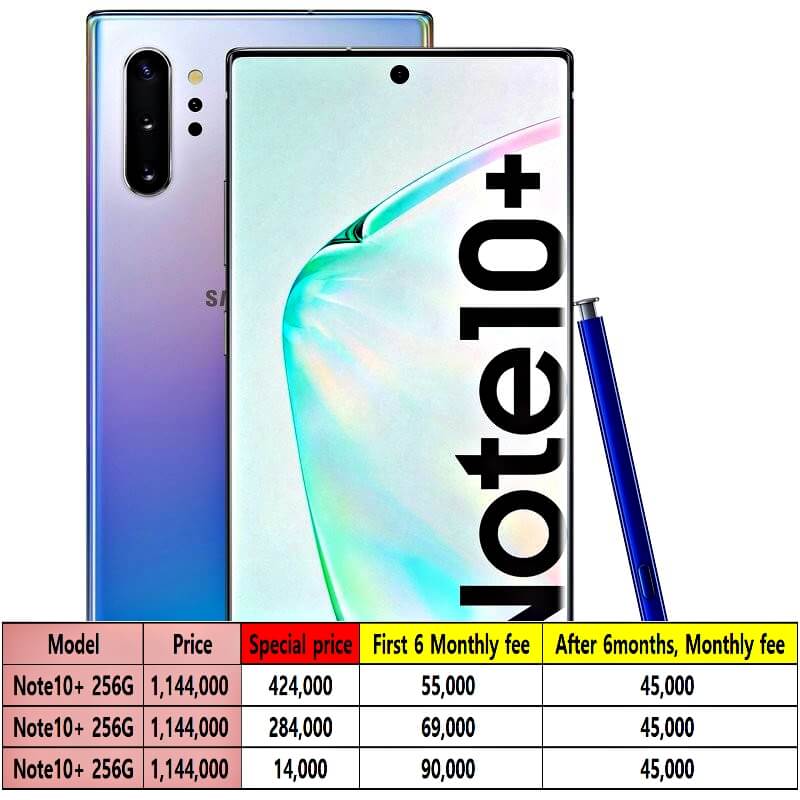 How to get a Korea phone
You do not need to visit to a Korean phone shop. You first contact to a manager of phone shop by phone. And tell your requirement (Phone model, which one you are in New number, Switch phone number, or just need change phone under KT telecome. And A korea phone manager would give your offer price, and if you satified it, You should send him the pictures of your Foreinger ID card Picture scanned, addresss you lived & Bank Account.
* The Required documents or info for Korean Phone plan
1) Foreigner registered ID Card 2) Korean Bank account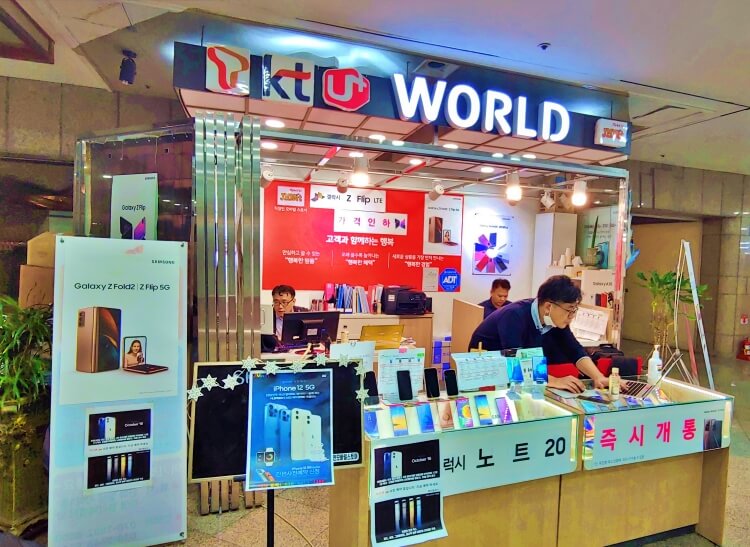 What kind of Korea Visa, you can buy a Korean Phone
Usually, working Visa, Student Visa, Marriage visa is no problem for it, You also can get with installment condition. The G visa is possible but It is hard to get a installment payment condtion. However, With G visa, you could get a big discount under 2 years contract. This Korea phone plan give you discount from 600000KW~1100000 KW under the 2 years contract. One year or 7 months Korean phone plan is posbbile, but you need to discuss it with a phone shop manager. Korea phone plan, If you stayed in korea long 186 days, It is no problem to get Korea phone plan.
To where contact
If you like to know the more details, please leave message here, or contact to me 010-9992-5710 (Che)